Discover more from #TheTechHustle Newsletter
Join our community for the latest tech insights and culture news Weekly - delivered straight to your inbox!
---
---
👨🏾‍💻:

Hey there, newsletter crew! It's your main man, BobbyD, back with an exciting bonus edition of our second newsletter. As you know, we've got our tech maven Raymond and the insightful DHustle on the team, but today we're introducing a fresh voice to the mix - our summer intern, Tatyana.

Tatyana will be immersing herself in the world of newsletters, exploring everything from the technology and engineering behind them to their cultural significance. Trust me, she's got some serious knowledge to share, and you won't want to miss her comprehensive take on why the tech game matters.

Get ready to dive into the ins and outs of newsletters and how they shape our digital and cultural landscapes. Tatyana is at the helm, so let's hear what she's got to say!
---
---
🌞☀️:
In recent times, the task of delivering information to individuals has increasingly become more challenging with each passing day. However, the invention of newsletters has made this process simpler. Newsletters have emerged as a powerful tool employed by businesses and organizations to deliver important and valuable information. By utilizing newsletters, you can directly provide subscribers with access to their inbox, creating a convenient path to redirect them towards more valuable resources. These newsletters are committed to exploring the merg of ideas and serve as a beneficial platform for sharing knowledge, fostering diversity, and igniting positive transformations.
---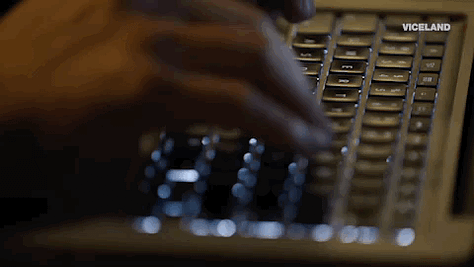 By incorporating black culture into this, newsletters can shed light on the contributions, achievements, and experiences of black individuals within these fields. It helps build the gap between different communities, gives a deeper understanding and appreciation of diverse perspectives. In tech and engineering industries, black professionals have been underrepresented. A newsletter dedicated to showing black culture within these fields helps improve this imbalance by shining a spotlight on the accomplishments of black individuals. It provides role models and inspires black professionals to pursue careers in these fields. By highlighting the achievements of black engineers, inventors, and innovators, the newsletters aid a sense of belonging, instills confidence, and encourages future generations to embrace their potential.
---
In conclusion, a newsletter that combines tech, engineering, and black culture is a powerful tool for promoting representation, sharing knowledge, and building a exciting community. By celebrating black professionals' accomplishments, educating readers, and boosting connections, such newsletters contribute to a more inclusive and diverse view in technology and engineering. In a world where these fields shape our future, it is vital to explore their intersection with black culture. With this, newsletters promote knowledge, representation, inclusion, community, and innovation; amplifying achievements and empowering individuals. The use of Newsletters show how important it is to use them everywhere.
---
---
💡 Tech Talk for the Culture: Raymond's Nuggets!
🤷🏾‍♂️:
Alright, ladies and gentlemen, buckle up and get ready for a wild ride with Raymond's Nuggets! We're about to dive deep into the latest tech craze that's got everyone talking - Apple's new VR device. Now, I gotta keep it real with y'all. This thing costs a pretty penny, like $4,000 kind of pretty. And here's my dilemma, fam: should we be splurging on fancy VR headsets when we still got bills to pay?
But hey, I ain't gonna front. This Apple VR is the real deal. It's like stepping into a whole new dimension, experiencing mind-blowing virtual worlds, and all that jazz. Think about it, you could be soaring through the skies, battling aliens, or exploring ancient civilizations right from the comfort of your couch. Are we really ready to enter the matrix and embrace this next-level VR experience? Join me next week as we dive into the nitty-gritty of Apple's latest VR creation. It's gonna be a wild ride, my friends. Stay tuned!
---
📰 Stay Informed with DHustle's News Roundup 📡
💆🏽‍♂️:
Alright Mi Familia, it's time to hustle with DHustle! First up, we gotta talk about those Miami Heat. They're out there on the court, giving it their all, fighting for their lives against the Nuggets. It's a battle to the finish, and we're riding the wave of excitement with them. Stay tuned for updates on their epic journey and let's cheer them on together!
Now, let's show some love to our sponsor, Mar-velous Creation. This incredible bakery is all about crafting custom cakes and mouthwatering desserts that will blow your mind. Trust me, their creations are works of art. And guess what? Mar-velous Creation recently took the spotlight at the DessertWars event right here in Palm Beach County. They showcased their talent and emerged as one of the top bakers in our local area. Big ups to Mar-velous Creation for their incredible skills and continued support of #TheTechHustle.
That's it for now, folks! DHustle signing off, but remember to stay hustling and stay tuned for more exciting updates from #TheTechHustle. Peace out!
Check her out: Mar-velous Creations
---
P.S: DON'T LET IT GO BLANK!!!!
See you next Thursday,
Tech on!